Graph: Yearly Calibration Success Ratios (By Department)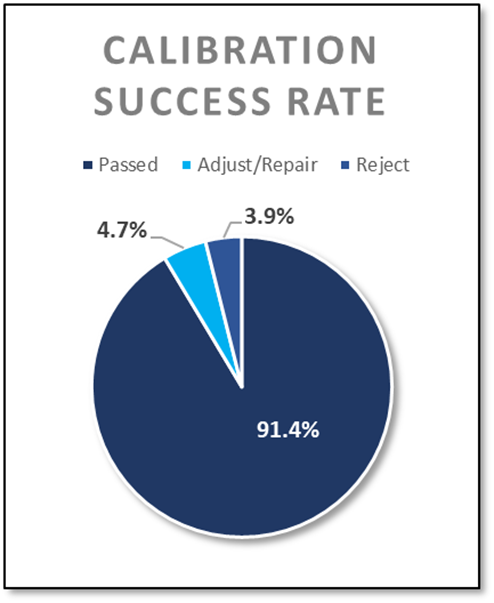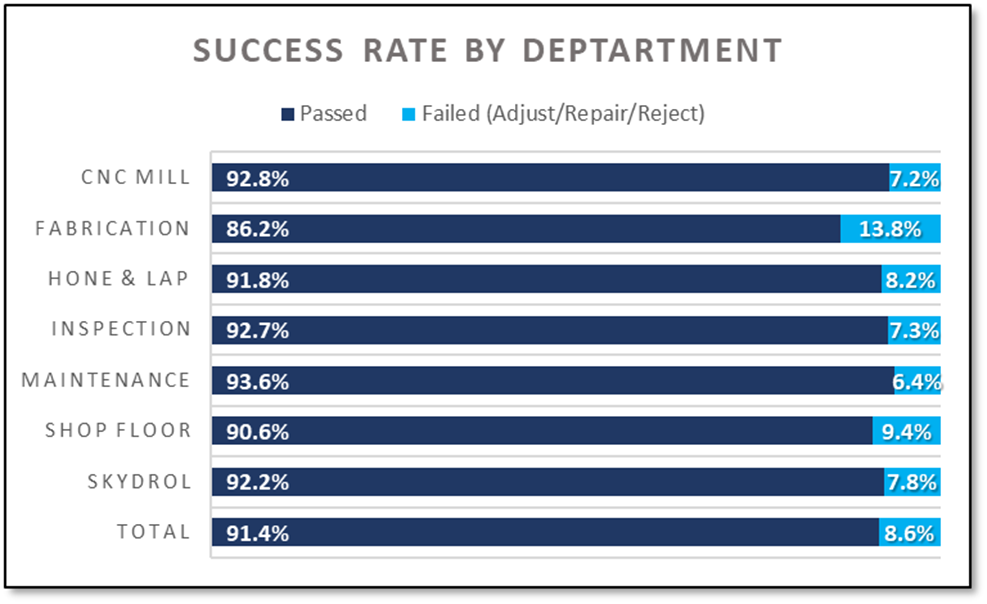 Your equipment is a major investment. It's important to know if tools are being subjected to regular wear and tear in the day-to day or something more. We can isolate how many of your items required adjustment or replacement, and even narrow it down by tool type or by department. These valuable insights can be correlated with your own internal operational findings to identify root causes.
Graph: Calibration Turnaround Time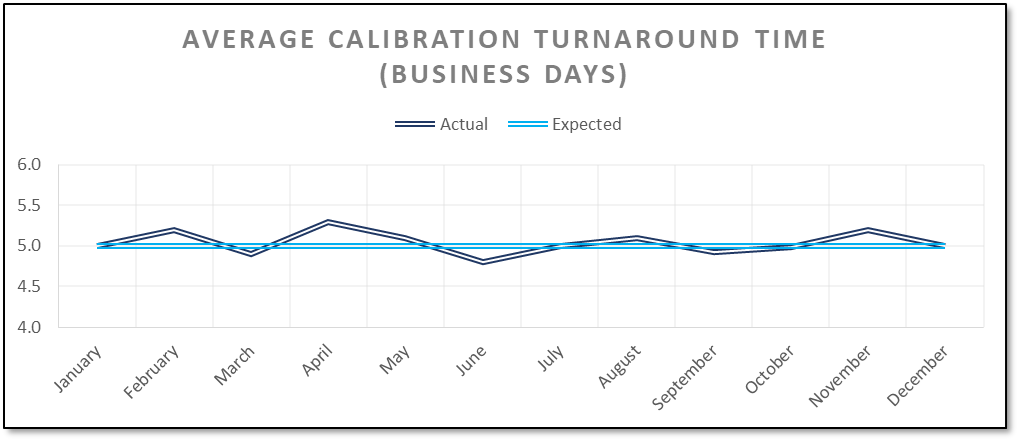 We like to make sure we're living up to our promise. Our five business day turnaround is the best in the industry and to promote transparency we include a breakdown of average turnaround times by month.
Customer Portal
We empower our customers by giving them web-based access to all their records in our database. Their success is of the utmost importance to us and we understand that there are tons of moving pieces for our customers after their items leave our facility. With 24/7 online access, we give teams more control than ever to:
Download and print calibration certificates
Get real-time status updates on equipment
View historical data
Create itemized packing slips
Request local pickups or on-site calibration service
Build custom reports by utilizing our hundreds of available data fields
Update equipment fields such as Department, Owner, Location for in-house tracking
A small subscription fee is charged for Micro Quality Calibration's Portal services and is waived for our contract customers. Contact our team (support@microqualitycal.com) for more information or to schedule a demo.