Inspection & Testing in Los Angeles
Micro Quality Calibration Serving Clients Nationwide
Micro Quality has delivered industry leading quality calibration services as well as first article inspection services for over 45 years. MQC has a dedicated environmentally controlled State-of-the-Art Inspection laboratory to service all your inspection needs.
This laboratory is maintained to the highest standards and all inspections are performed IAW NADCAP (Measurement and Inspection). We specialize in dimensional inspection, first article inspection, reverse engineering, and 3-D scanning. Our Quality Management System is compliant to ISO9001, AS9100 aerospace standard, and to ISO/IEC 17025:2017. We have protocols in place to handle Digital Product Definition & Model Based Definition (conform to Boeing D6-51991).No matter what industry or service you provide MQC looks forward to assisting your organization and partner with you in your product qualification efforts.
How Long Do Inspections Take?
Our first article inspection rapid response team can turn standard inspections within 5 business days or critical path inspections in 24 to 72 hours.
What Types of Tests and Inspections Do You Offer?
Non-contact inspection using laser scanning and/or video-based technologies.
Inspection of precision machined parts
Advanced GD&T
Complex coordinate systems
Best fitting and coordinate transformations
Inspection of castings, forgings, molded part and other manufactured parts that require special considerations
Inspection of contoured geometry using 3-D CAD files.
Inspection of assemblies, both large and small
Statistical Process Control/ Data Management
Welded assemblies and Sub-Assemblies
Rockwell hardness inspection
PPAP/FAI Documentation Preparation (IAW specific industry standards, i.e. AS9102, AS9137, AIAG PPAP, Customer determined Format)
Surface Finish Analysis
Let MQC be your solution for Quality & Delivery Assurance. We can support your measurement needs in our Certified Laboratory or On-site at your facility. We recognize what need our customers have, deliver high quality components, on-time. That is why we have developed a quick response solution for your metrology needs. Therefore, our lead times are extremely competitive, we can provide expedited services all the way up to same day delivery.
While our process and capabilities are a core focus, our people are our greatest asset. We continually invest in our staff to be the best service providers in the industry. Let MQC partner with your organization to handle all your Quality Assurance needs.
How We Stay Above the Curve
We maintain an extensive physical standards inventory, and we continue to evaluate and update our supply with the latest and best standards.
With this approach, we have been able to capitalize on technical advancements by:
Improving test methods

Lowering costs

And reducing cycle times
The comprehensive test reports that we provide to our customers detail the key points of critical dimensional attributes as well as major and minor features.
Inspection contact capabilities include:
CMM Contact 100 ppm

Surface Finish ±2 ppm
Inspection non-contract capabilities include:
Laser 0 to 280 foot ±5 ppm

Optical CMM ±50 ppm
Inspection Types
Complex 2D & 3D Measurement
When dimensional measurement matters, trust MQC's diverse engineering and metrology expertise to deliver the results. All measurements are IAW AC1730 NADCAP M&I criteria. And our systems are certified to their unique industry specifications.
With automated solutions from CMM's, portable measurement systems and non-contact inspection with a laser scanner or video measuring system, to hand tools, MQC can improve quality assurance or increase inspection capacity. Whether you are facing time constraints or budget constraints, we have the capabilities and expertise you require.
Does your organization need to capture real world quality data for measurement positioning and inspection? MQC's approach will provide you with actionable information that you can use to improve the manufacturing process.
High Accuracy Bridge CMM
Does your industry require high accuracy and repeatability? Our Bridge Coordinate measuring system can keep pace with the production and quality standards required.
Fully automate the inspection process and know that you have built in quality. Whether you have legacy programs with 2D engineering or MBD/DPD we have the tools and process that meet or exceed your requirements.
Portable Measuring Systems
Portable measuring arms allow you to take measurements directly in the manufacturing environment, where process improvements are the most beneficial and real time.
Our Portable measurement system is the Absolute 7-axis Romer arm with the RS6 structured light scanner. This is the flagship system for Hexagon metrology and a key resource at your disposal. MQC has the technical resources to provide inspection on or off site. Our goal is to simplify the process for our customers. If you need a quick turnaround or data from the manufacturing environment count on us to deliver results.
Ideal for small and medium sized components but with the availability of extended-volume measurement options (i.e. up to 5-10 times the system's standard volumetric range)
Probing accuracy certified to ISO 10360-12, Scanning accuracy certified to ISO 10360-8 Annex D, the Absolute Arm with the RS6 laser Scanner is truly State of The Art portable measuring equipment.
MQC is proud to not only be a user of this equipment but a distributer of all Hexagon Manufacturing Intelligence Products.
Weldments and Assemblies
The number one challenge with all weldments is warpage. Heat introduced in the welding process causes parts to warp and shrink. MQC has years of experience in collecting data and providing best fit layout dimensions to ensure your welded assemblies make it to the finish line.
Our measuring systems allow for complex measurements that will examine the effects of welding. This of course will give you the trusted information that you need to be proactive with your welding process and tooling.
Let our experienced staff partner with your organization in establishing these critical processes using a data driven approach.
Measurement Software
PC-DMIS is probably the most widely adopted measurement software in the world. We have been using PCDMIS for over 20 years as a measurement software of choice. Utilize our experience with this tool. We can provide training to your staff, create DCC programs, establish inspection plans for your portable device, or inspect your products for you.
MQC also supports Starrett XYZ, Polyworks and Verisurf.
(Statistical Process Control) We recognize the roadblocks in the manufacturing environment to implement statistical process control. MQC has a complete toolset to offer your organization the ability to manage inspection data. If you need statistical evaluation (provided with automation) that suits your business size and needs, we have the solution. With a proven track record and a highly trained staff of inspectors and engineers we can take your SPC program to the next level.
Surface Analysis
Discussions on the quality of surface finish normally evolve around the measure of roughness. The most common measure of surface finish, and parameters such as average roughness (Ra) and mean roughness depth (Rz) are the most required. But the ways to measure a surface and the reasons for doing so go far beyond roughness.
MQC has many years of experience in providing our customer the analysis they need. If it is a common or complex measurement we have the capability to ensure your requirements are satisfied
Currently there are more than 100 recognized surface finish parameters. Most were developed to analyze and provide solutions for specific manufacturing problems or to assess the capability of a surface to perform a desired function. Some have extremely limited application, others have become obsolete and, as manufacturing processes evolve, still others are being developed. Some of the most sophisticated of these, which are providing critical control data at major manufacturing facilities today, have yet to even find their place among defined standards.
These surface finish parameters can be measured and analyzed using State-of the Art Ziess surface analyzer.
Hardness, Material & Conductivity Testing
Rockwell Hardness testing is a very practical method that can give you fast results when attempting to certify material hardness. MQC is equipped with what is needed for a smooth flow of production. All Equipment and standards are certified to NIST and inspections are performed IAW Nadcap measurement and inspection criteria.
HRC testing A Scale
HRC testing B Scale
HRC testing C Scale
Brinell
Vickers
Micro Hardness
And more…
We offer conductivity measurement using the latest measurement equipment, we can comply to any industry specification.
MQC can also advise on the hardness & conductivity measurement solution for your organization. With knowledge of many different pieces of equipment and price points, let us assist in finding the right hardness tester for your operation.
Quality Engineering
What is a Quality Engineer and what do they do? They engineer quality into business processes. Quality Engineering will also check to ensure processes stay compliant. MQC has the engineering staff that can assist your organization to build quality into your process and verify its compliance.
Often, Quality Resources are consumed with the day to day activities or busy putting out the most recent fire. All the while your core processes suffer. How will this be corrected without adding resources? Before you add to your team consider partnering with MQC to determine your course of action for the upmost success.
Quality can help build and facilitate:
Organizational Management & Planning
Risk & Opportunities
Strategic Direction
Employee Development
Contract Review
PPAP & APQP
Calibration systems
Document Control
First Article/ AS9102
Receiving Inspection
Automated and Mechanical Inspection
In-Process Inspection Planning
Sample Inspection Planning
Certified Operator Program
In Machine Measurement systems
Non-Conformance Handling & Returns
Root Cause Correction
Continuous Improvement
Data Analysis & Evaluation
Audit Planning & execution
Management Review
Take your current systems and develop them into robust viable operations. Use data to make decisions. Be proactive in addressing the risks and opportunities that face your business and implement solutions that have the long term in mind.
Supply Chain Services
What is the engine that drives your continued business improvement? Let MQC partner with you in strengthening your supplier network. We can assist in integrating a data driven approach to provide immediate identification of abnormalities and trends within your supply chain. Whether it is Sources Inspection, FAIR Management, Supplier Corrective Action, Risk Assessment, or Supply Chain Auditing, supplier performance and the building of a strong network is essential to any business. Unfortunately, there are variables that prevent business from extraordinary supplier performance. The lack of resources amidst the daily grind or the effectivity of overburdened departments cause companies to operate outside of their own planned arrangements, leaving management without accurate data and tools to improve.
Let MQC assist in achieving your Strategic Supply Chain Objectives
Improve customer satisfaction
Improve On-Time-Delivery
Improve Product Quality issues
Accurately track supplier CoPQ
Strengthen Relationships with suppliers
Manage Supplier data with built in escalation
Proactive measures
Our team of Certified Quality Engineers have extensive training and experience in process integration to meet the specific business needs that you have. Strategic Planning for any business needs a structured process approach. If the decision-making process in your business is not based on real time data, then contact us to assess your situation and tailor a plan for your future success.
MQC Calibration Serving Clients Nationwide
Inspection non-contact capabilities include:
Laser scanner 0 to 8 foot ±5 ppm

Optical CMM ±50 ppm
Let MQC partner with your organization to handle all your Quality Assurance needs.
To learn how MQC's experts can elevate your quality processes or request a quote, fill out our contact form or call us at (818) 423-4071 today. You can trust us for expert precision measurement equipment inspection and testing in Los Angeles.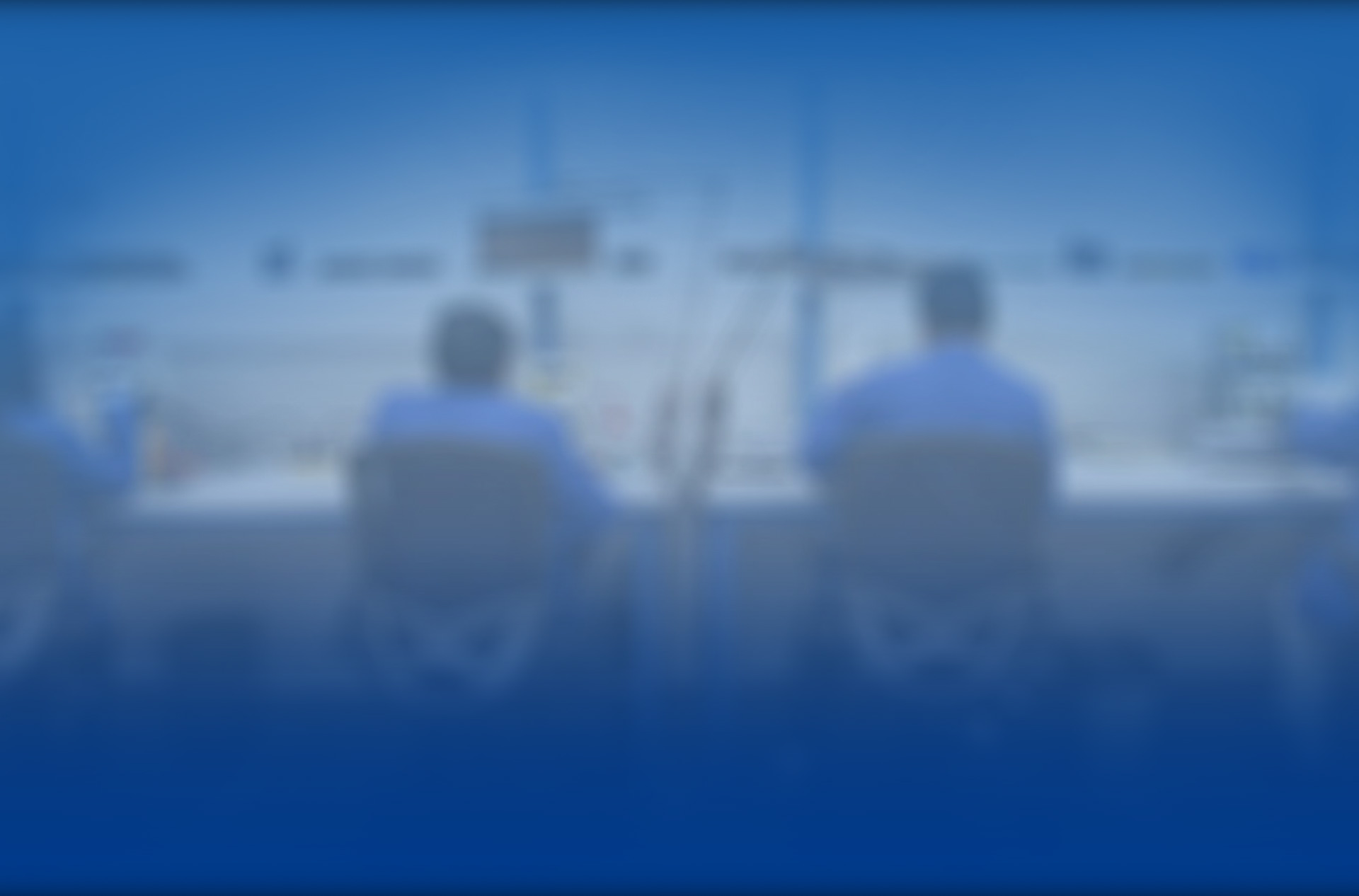 Why Choose Micro Quality Calibration, Inc.?
The Best Kept Secret In Metrology
Ability to Repair Any Instrument We Calibrate

We can repair down to the component level and certify to Manufacturer, Federal, Military & Industrial specifications.

State-of-the-Art Laboratory

22,000 square foot, seven-laboratory, environmentally-controlled facility.

Unrivaled Turnaround Time

We have a 5-Business-Day turnaround time, with expedite options available 24 hr, 48 hr, and 72 hr.

Broad Capability & Service Offering

We do not sub-contract our work and have the ability to calibrate Primary, Secondary & Working standards in each of our disciplines.

Proprietary Calibration Software

Our customers have 24/7 access to certificates, recall reports, equipment lists, & real-time equipment tracking within our facility.

Nationwide Service

We are the metrology company of choice to thousands of customers in Southern California & across the country.

History of Success

Founded in 1978, Micro Quality Calibration continues to grow and is now serving more than
2,000 customers.

Accredited to the Highest Standard

We are fully accredited to A2LA ISO/IEC 17025, meeting the requirements of ANSI/NCSL Z540.3-2006 and ANSI/NCSL Z540-1-1994, traceable to N.I.S.T. and compliant to the 9000 Series.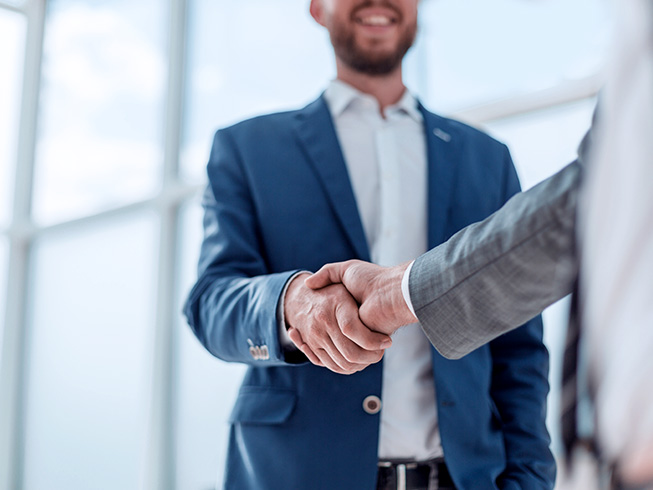 Work with MQC Today
We specialize in calibration, repair, testing and First Article Inspection in several major industries. Get in touch with us today.